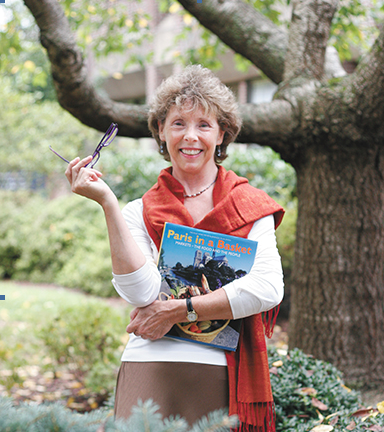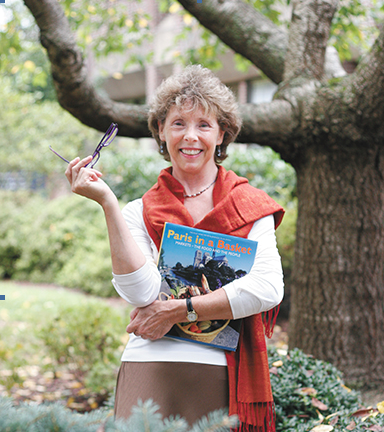 For years, Mary Jo Padgett dreamed of perfecting her French and figuring out life as an ex-pat in France. So in April 2007, she bid her friends adieu and left her home in Hendersonville to live out the rest of the year in Paris. Rather than write a book about her travels (overdone, she says), Padgett decided to share her behind-the-scenes experience by teaching a class. Her original class, "A Year in Paris: Living and Learning the City of Light", began in the spring of 2009. Anyone who is interested in visiting Paris will benefit from Padgett's humorous stories of cultural discovery and her inside take on the best chocolatiers and parks to visit. This four-session class breaks life in Paris down by season and touches on many aspects of Parisian life. "Even if you never get there, it's almost as if you've been," Padgett says.
While in Paris, Padgett started to notice the amount of American history all around her. She picked up a copy of Daniel Jouve's book, Paris: Birthplace of the U.S.A., which would later become the basis for her latest class, "A Guided Walk: Exploring American Revolution History in Paris." The class will meet three times and focus specifically on France's role in the success of the American colonies and their influence on America's founding fathers. Padgett's own photos of famous (and some not-so-famous) historical places will illustrate her tales.  (Verve Magazine)
Contact Mary Jo for prices and arrangements.